Critical System Monitoring
Get full value from your Provident system
Provident can connect to much more than just intrusion, flood, smoke and other detection devices. We can also integrate almost every other system in your home. Any system that is capable of sending an output, can be monitored and professionally managed by Provident.
Know if your furnace needs to be serviced, or sump pump has failed
For example, most newer furnaces have the ability to send a signal to indicate that they need to be serviced. Likewise, other systems like wine
chillers, sprinklers, pool pumps, and anything else that has a trouble light indicator are also capable of sending signals to indicate whether service is required or if something has stopped working completely.
Provident can integrate each system into your home alarm so that when the furnace requires attention, a signal is sent to Provident and we follow your pre-determined response plan. That plan might involve an immediate email or call to you, or it may involve having Provident coordinate directly with your other service providers. Every system in your home can be similarly managed.
Put critical information in the hands of the people who will need it, when they need it
In the event that a monitored pump fails, or any other urgent event that might require immediate attention, Provident will dispatch your service providers, general contractor or whomever you have designated. In order to ensure that those providers have the information that they will require in order to repair or service the device, Provident will scan all relevant installation documents, repair instructions or any other information that you provide to us.
When the signal is sent to Provident to manage, all relevant information will be able to be passed along to the service provider to minimize any wasted time.
Rather than relying on a physical inspection of these systems, Provident pro-actively monitors these devices so that you have piece of mind knowing your home or business is safe from injury and unnecessary damage and costs.
Installation Services
Provident has assembled a first class team of professional alarm technicians who install the latest alarm, CCTV and access control systems.
Read More about how installation works and what we can do for you.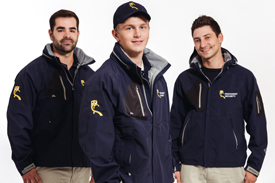 Monitoring & Response Services
The most important reason for installing an alarm system is to generate an immediate response.
Read more on the intrusion detection monitoring services we provide.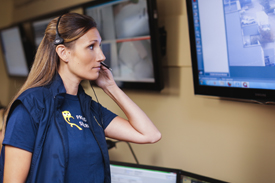 Book An Appointment Today
Real security takes more than just an alarm. Our security professionals will show you how to five-minute proof your home or business so that you get the most out of your security investment.
Book Appointment