Provident AutoPilot Home Automation
Simple, and Smart, Home Automation
Provident AutoPilot puts you in complete control of your home. Integrate your lighting, locks, thermostats and even your water supply with your Provident alarm to maximize security and save money.
Save energy, money and stress
With Provident AutoPilot Home Automation you won't ever have to worry about whether or not you turned off the lights, left the iron on or changed the temperature. Every time you arm your Provident home automation system, every light in your house that you want turned off will be turned off, the temperature will drop a few degrees (if that's the way you'd like it) and the doors will lock.
Keep your home looking occupied, even when it's not
Provident AutoPilot Home Automation will ensure that your front porch light (and maybe the garden lights as well) turns on every night exactly five minutes before sunset. The garden lights may be set to turn off at 3am or when you arm your alarm in STAY mode to indicate that you're in for the night. Whatever you would like to have happen, we'll customize your system so that your home does exactly what you want it to do, every time.
Complete control from your smartphone
Need to grant access to your home for a friend? Provident AutoPilot will let you unlock the door and turn on the lights using your iPhone, iPad, Blackberry or any web enabled computer anywhere on the planet.
Smart automation that can save your home from flooding
Provident AutoPilot takes your alarm system and allows it to work much harder for you. In the event that a flood alarm is tripped, Provident AutoPilot will automatically shut of your home water supply in order to minimize potential damage.
Never worry about how you've left your home again
Provident AutoPilot will manage lighting scenes when you are out of town to help make your home appear lived in. Lights will turn on and off on a set-schedule, based upon the arming status of your alarm. You'll never have to set a manual light timer again.
Easily upgrade your existing lights and thermostats
There is no need for complicated rewiring. Getting started with Provident AutoPilot can be as simple as replacing a single light switch or outlet in your home. With simple on/off switches and
dimmers, electrical outlets, thermostats, door locks and even plug-in lamp modules, Provident AutoPilot allows you to take complete control of your home without expensive rewiring or any mess.
Come by our Kerrisdale showroom anytime to see Provident AutoPilot in action. You'll be amazed at how simple and effective it is. You also won't believe how easy it is to add Provident AutoPilot to your existing home.
Call us today!
Installation Services
Provident has assembled a first class team of professional alarm technicians who install the latest alarm, CCTV and access control systems.
Read More about how installation works and what we can do for you.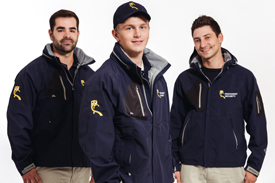 Monitoring & Response Services
The most important reason for installing an alarm system is to generate an immediate response.
Read more on the intrusion detection monitoring services we provide.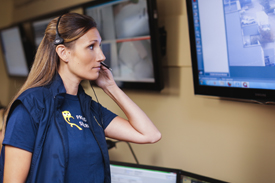 Book An Appointment Today
Real security takes more than just an alarm. Our security professionals will show you how to five-minute proof your home or business so that you get the most out of your security investment.
Book Appointment