Managed Access Control
Rather than maintaining an access control system on a physical computer located at your site that is prone to data corruption, failure or theft, Provident provides comprehensive Remote Management services for hundreds of Access Control systems throughout Vancouver and Whistler.
All system functions including adding, modifying or deleting users as well as complete database back-ups & management are done by Provident's Remote Management team in our secure Operations Centre. Beyond regular system operation, we are able to execute system diagnostics, solve problems and even operate the system remotely from our office.
Beyond the convenience of simply having to provide a written instruction to our programming staff, this service eliminates the need for upgrading software or having to maintain a dedicated computer system onsite. This maximizes building security and reduces the probability of user error.
For clients who would still prefer to manage systems themselves, but do not want the risk of a physical computer on site, Provident also offers Hosted Only options which provide web-based access to your Access Control system.
How It Works…
All user access information is stored at our world-class Operations Centre where our highly-trained customer service representatives retrieve and analyze access and egress information.
With 24/7 technical support, Provident is equipped to handle all of your access control needs. Regular back-ups, pro-active system maintenance as well as the ability to request the addition or removal of any user 24 hours a day maximizes the security that your access control system is capable of offering.
Provident is proud to install Access Control systems manufactured by Hirsch Identive, Keyscan, Leviton/HAI and Honeywell systems. Call us today at 604.664.1087 to find out how easy it is to upgrade your existing system or to simply outsource its management to us.
Installation Services
Provident has assembled a first class team of professional alarm technicians who install the latest alarm, CCTV and access control systems.
Read More about how installation works and what we can do for you.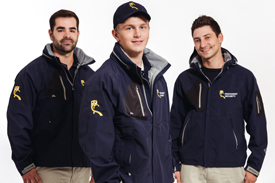 Monitoring & Response Services
The most important reason for installing an alarm system is to generate an immediate response.
Read more on the intrusion detection monitoring services we provide.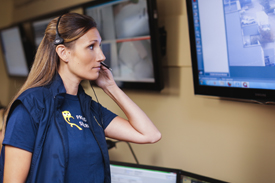 Book An Appointment Today
Real security takes more than just an alarm. Our security professionals will show you how to five-minute proof your home or business so that you get the most out of your security investment.
Book Appointment