Alarm & Response Services
A burglar alarm is not a deterrent.
As more people have burglar alarms installed in their businesses, the deterrent value of those systems decreases. Market saturation, especially on Vancouver's Westside, has significantly reduced the deterrent value that alarms once had.
So why have an alarm?
The purpose of an alarm is to generate an immediate response. An alarm provides notification that a burglary could be underway. The sooner that this information is acted upon, the better. Only Provident provides an immediate alarm response service that makes paying a monthly fee for monitoring worth it.
Our security professionals will visit your business and show you how to five-minute proof your most important assets as well as re-design your existing alarm so that it offers the earliest possible detection of criminal activity.
Motion Detection Is Not Good Enough
If the first line of detection is a motion detector, your alarm is almost guaranteed to be ineffective.
In order to maximize value, and generate the quickest possible response, a properly designed alarm will be comprised of at least three levels of detection: Perimeter contacts on every opening, motion detectors as a back-up and acoustic detectors that will detect the sound of glass being smashed.
An Alarm is Not a Security System
Most monitored alarms are useless because they only provide detection of a crime well after it has begun. Even worse than late detection is the fact that in most cases, there is no response. An alarm with immediate response is a vastly superior option, but it is still just one part of your overall security system.
Whether you are trying to protect a retail store, office or entire building, we can help you make an informed decision about what level of security is appropriate. Whether you require a basic intrusion detection system, or integrating video cameras to either provide early warning of an attempted burglary or simply verification of an alarm, we can help. We can also give you advice on the physical security upgrades that may be required. Provident has been helping businesses get the best value from their security investment since 1996.
Give us a call at 604.664.1087 to see how we can help you.
Installation Services
Provident has assembled a first class team of professional alarm technicians who install the latest alarm, CCTV and access control systems.
Read More about how installation works and what we can do for you.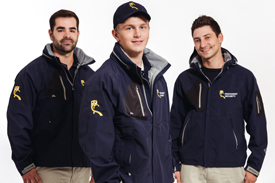 Monitoring & Response Services
The most important reason for installing an alarm system is to generate an immediate response.
Read more on the intrusion detection monitoring services we provide.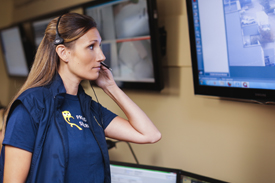 Book An Appointment Today
Real security takes more than just an alarm. Our security professionals will show you how to five-minute proof your home or business so that you get the most out of your security investment.
Book Appointment