Custom Services
From 24/7 Guard services to remote access control system management to on-call Safewalk programs, Provident can provide it all.
Customized Services that can fill any need
When you need a full-time security presence by someone who is  much more than just a typical 'security guard', trust Provident to provide first class team members who are appropriate to your facility and understand that security is as much about presence, tact and professionalism as it is about actual 'security' knowledge.
At Provident, our first core value is "We can do that". If you need it done, and it's legal, we can do that. For existing clients, that has meant providing airport transfers for visiting guests, providing ongoing safewalk services to walk staff who are working late to their vehicles as well as providing traffic control every morning and afternoon at neighbourhood schools.
It means providing fully outsourced access control management for clients with offices throughout North America as well as managing large scale security installations in Seattle, Toronto and quite a few places in between.
Do you have staff who work alone after-hours? Consider using Provident's 24/7 check-in service to help ensure that your solitary workers are being checked up on and are safe throughout their shift. Whether through telephone checks, remote CCTV or personal visits we can help ensure that your team feels safe and comfortable working late or by themselves.
Special Events
Provident regularly provides complete security for many high profile corporate events including private concerts, AGM's as well as comprehensive around the clock services for the protection of executive's homes and their families.
Whether working in private residences, hotels or at other venues, Provident has a long and proven track record of providing the most appropriate security presence at events where security is needed, but not needed to be seen.
Filling a unique niche in the Vancouver marketplace, Provident provides both electronic and personnel security programs for many of Vancouver's most high profile individuals and their families. Much more than just an alarm or guard, our Private Client team has the experience and resources to provide complete security for those with very specific needs and unique circumstances.
Installation Services
Provident has assembled a first class team of professional alarm technicians who install the latest alarm, CCTV and access control systems.
Read More about how installation works and what we can do for you.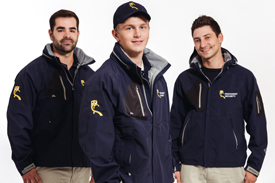 Monitoring & Response Services
The most important reason for installing an alarm system is to generate an immediate response.
Read more on the intrusion detection monitoring services we provide.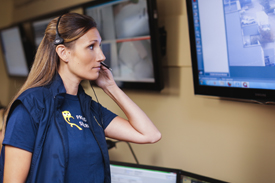 Book An Appointment Today
Real security takes more than just an alarm. Our security professionals will show you how to five-minute proof your home or business so that you get the most out of your security investment.
Book Appointment