Video Monitoring Services
Most security camera systems offer limited value. In most cases, cameras themselves are not a deterrent to crime and the typical use for recorded footage is to review a crime well after it has occurred.
Fortunately, it doesn't take much to transform an existing camera system from a passive recording device into a pro-active tool that can catch criminals while they are still just thinking about breaking in.
At Provident, we offer video system installation as a part of an integrated service designed to actively solve problems, not simply record video.
Our video monitoring services solve three main problems:
Provident NIGHTOWL: for Temporary Security Applications
Provident NightOwl is a completely wireless, infrared video monitoring service designed to detect unauthorized activity on construction sites or other locations requiring temporary security. As soon as motion is detected, a live video alarm is sent to Provident for immediate Police dispatch. NightOwl systems are rented on a week to week basis. Read More
Provident VERIFY: Visual Verification for Existing Alarm Systems
Provident Verify integrates video with an existing alarm system so that instant verification is provided to Provident to show exactly what caused an alarm. Provident Verify systems maximize the safety of your employees by establishing a video link with Provident to show exactly why a panic button was pressed. Afterhours, Verify allows Provident to request priority Police response to a confirmed burglary in progress.
Provident TRESPASS: Proactive, Rules-based Monitoring
Provident Trespass transforms a camera into an intelligent motion detector capable of sending live video alarms to Provident any time specific behaviours are detected. Trespass sends alarm signals any time someone jumps over a fence, lingers too long in a specific area or any other activity that you wish to detect. It allows Provident to respond while a thief is still just thinking about breaking in, rather than once they've already made it inside.  Trespass is commonly used to eliminate the need for an on-site Security Guard.
Installation Services
Provident has assembled a first class team of professional alarm technicians who install the latest alarm, CCTV and access control systems.
Read More about how installation works and what we can do for you.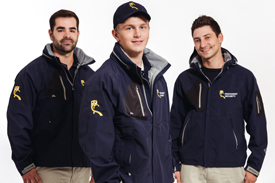 Monitoring & Response Services
The most important reason for installing an alarm system is to generate an immediate response.
Read more on the intrusion detection monitoring services we provide.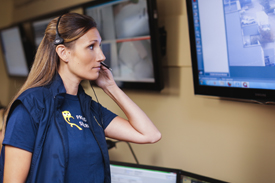 Book An Appointment Today
Real security takes more than just an alarm. Our security professionals will show you how to five-minute proof your home or business so that you get the most out of your security investment.
Book Appointment