Access Control / Keyless Entry
Securing your home starts with securing the perimeter of your property.
Your yard gates, back door, garage door or even the shed do not need to be left unlocked, or require a key to gain access.
Click on the video below to see some of the many keyless access control options that Provident installs:
Provident can design, install and manage everything from simple electronic door and gate locks to comprehensive access control systems.
Whether you simply need a way to allow your kids to get into your home without a key, or a managed system that will allow your different service providers to have codes to unlock your front or side gates, garage or home only during certain hours, Provident can do it all.
Need to be able to unlock any door on your property from your iPhone? We can do that too.
We install systems that are simple to use and provide maximum flexibility.
Are you ever out of town when you need to allow someone onto your property? Provident provides remote management of every access control system we install so that we can add, delete or modify any user's access remotely from our Kerrisdale Operations Centre.
Never give out a key or your alarm code again.
From simple and wireless to high security, scrambling keypads
Whether you are looking for a simple, wireless lock integration for under $500.00, or for a fully managed, high security scrambling keypad system that integrates with a thumb print reader, Provident can do it all.
Come by our Kerrisdale Showroom for a personal demo of all of the options.
Installation Services
Provident has assembled a first class team of professional alarm technicians who install the latest alarm, CCTV and access control systems.
Read More about how installation works and what we can do for you.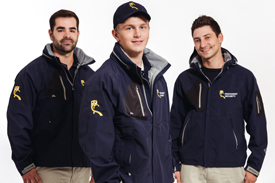 Monitoring & Response Services
The most important reason for installing an alarm system is to generate an immediate response.
Read more on the intrusion detection monitoring services we provide.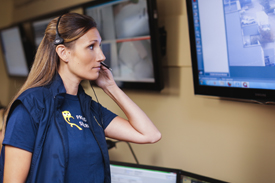 Book An Appointment Today
Real security takes more than just an alarm. Our security professionals will show you how to five-minute proof your home or business so that you get the most out of your security investment.
Book Appointment