Concierge Services
Get a 5 Star Hotel experience at home.
Pick and choose from a selection of time-saving concierge services giving you more time to do the things you really want to do. Our 24/7 Concierge team will make it happen.
Need us to pick up your kids from school? How about your dry cleaning or laundry? In a panic for something from the grocery store but can't get out to get it yourself? Car will not start? We will give you a jumpstart or change your tire. If your car still doesn't work, we will make arrangements to have your car towed and fixed.
Whether you need your dog fed or beer delivered…
Our Concierge team is ready to help you out with just about anything. We've leveraged our alarm response infrastructure, including our industry leading key control system, to provide an entirely new level of customized service.
Our team has helped clients with everything from feeding the dog on time to driving the entire family to the airport. We've picked up dry-cleaning, gone grocery shopping and rushed to a client's home to pick up a hockey that was accidentally left behind in the rush out the door.
We'll even drive you home (in your own car if you'd prefer) from the party
Our Concierge team is ready to help you out on a moments notice. Just give us a call and let us know how we can help.
RELATED MEDIA
Click here to watch Provident President Mike Jagger talk about our Concierge Services at a Forum for Women's Entrepreneurs event in 2013.
Security firm saves day in sundry ways, Vancouver Sun
Installation Services
Provident has assembled a first class team of professional alarm technicians who install the latest alarm, CCTV and access control systems.
Read More about how installation works and what we can do for you.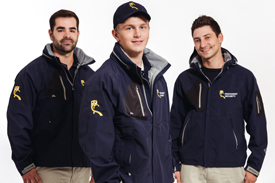 Monitoring & Response Services
The most important reason for installing an alarm system is to generate an immediate response.
Read more on the intrusion detection monitoring services we provide.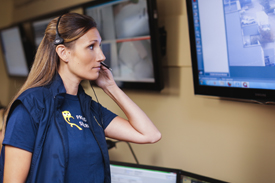 Book An Appointment Today
Real security takes more than just an alarm. Our security professionals will show you how to five-minute proof your home or business so that you get the most out of your security investment.
Book Appointment