Custom System Design
For clients whose needs extend beyond a 'typical' installation, our Custom Design team gets involved in the design phase of your home to ensure that every aspect of your home technology and security has been carefully thought out.
We believe that a properly designed and integrated security system should be intuitive enough for a houseguest, nanny or child to be able use on their first try.
Do you have a dog? Is it a possibility in the future? Do you like to keep certain windows open at night, but only in the summer? Do your children ever need to enter the home on their own? Do you have a housekeeper or nanny? Would you like to eliminate the need for carrying keys? Does your security need to integrate to an existing or new automation system?
We can design a system that will accommodate any and all of your household needs.
Security is about more than just burglary detection…
Provident's environmental monitoring services ensure that your smoke and flood detectors are tied to your system. If a smoke detector trips, we can automatically turn on every light in your house. If a flood sensor trips, the system can automatically turn off your main water supply ensuring that any possible risk of damage is minimized.
A well designed security system is about much more than just burglary detection or making a loud noise. It's more than just the initial design and physical installation. It's about how the system will be used, monitored, managed and serviced in the years that follow the initial installation.
Provident is much more than just an installation company. We are Vancouver and Whistler's only full-service security firm.
Installation Services
Provident has assembled a first class team of professional alarm technicians who install the latest alarm, CCTV and access control systems.
Read More about how installation works and what we can do for you.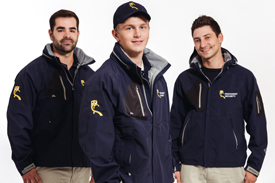 Monitoring & Response Services
The most important reason for installing an alarm system is to generate an immediate response.
Read more on the intrusion detection monitoring services we provide.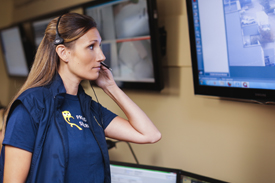 Book An Appointment Today
Real security takes more than just an alarm. Our security professionals will show you how to five-minute proof your home or business so that you get the most out of your security investment.
Book Appointment