Medical Monitoring
Provident provides a unique medical monitoring service that goes far beyond the capabilities and offerings of any other provider in North America.
Combining simple to use wireless technology with Provident's 24/7 emergency response team provides an unparralled speed of service.
Our medical panic buttons may be worn around your neck, wrist or on your key chain. We also often install additional buttons in bedroom side tables and bathrooms to
ensure that calling for help is as easy as possible.
When you press the button, a signal is immediately sent to Provident. Our 24 hour emergency response team will follow your pre-defined instructions. Depending on these instructions, we will dispatch Paramedics, Fire Department personnel and/or family members.
Provident's Unique Advantage
In a real emergency, minutes are often wasted as Paramedics and Fire Fighters arrive to a secured apartment building or gated home and are unable to quickly get inside. Only Provident integrates our unique guaranteed five minute response service in the event of every medical alarm.
As soon as we receive your medical panic signal, a member of our response team, with your keys, is enroute to your home to ensure that there will be no additional delay or confusion for emergency responders to get exactly where they need to go to help you or your loved one.
Details Matter
By maintaining a detailed medical response file on your particular needs, we are able to advise the responding emergency teams on any specific medical conditions, treatment allergies or other potentially life-saving information.
Call us today at 604.664.1087 to discuss your particular needs and learn how easy it is to have a dedicated medical response system installed and monitored, or to have this capability added to your existing alarm system.
Installation Services
Provident has assembled a first class team of professional alarm technicians who install the latest alarm, CCTV and access control systems.
Read More about how installation works and what we can do for you.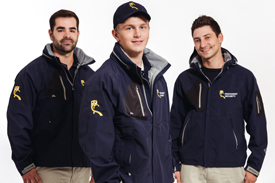 Monitoring & Response Services
The most important reason for installing an alarm system is to generate an immediate response.
Read more on the intrusion detection monitoring services we provide.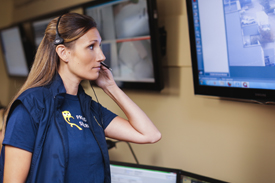 Book An Appointment Today
Real security takes more than just an alarm. Our security professionals will show you how to five-minute proof your home or business so that you get the most out of your security investment.
Book Appointment