Environmental Monitoring
Water is the #1 cause of home insurance claims in North America
Protect yourself from unnecessary costs and potential disasters. Our active leak detection system will help reduce the risk of water damage. The largest percentage of homeowners insurance claims are the result of water damage.
Water damage can occur almost anywhere in your home. Common risk areas and equipment include: refrigerators, dishwashers, toilets, sinks, washing machines, sprinkler systems, and water heaters.
Get full value from your Provident alarm system
We can install flood sensors virtually anywhere in your home. With both hardwired and wireless options, we can reach just about anywhere that flooding is a possible concern. In the event the sensor detects any water, an emergency signal will be sent to Provident's Operations Centre indicating the exact location of the leak. Provident will then provide an immediate response in order to investigate.
When a flood sensor trips, we'll automatically shut off the water
As an option, Provident can also provide automatic shut-off valves so that all water is automatically turned off at the source in the event that any flood signal is detected.
Installation Services
Provident has assembled a first class team of professional alarm technicians who install the latest alarm, CCTV and access control systems.
Read More about how installation works and what we can do for you.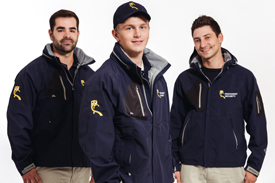 Monitoring & Response Services
The most important reason for installing an alarm system is to generate an immediate response.
Read more on the intrusion detection monitoring services we provide.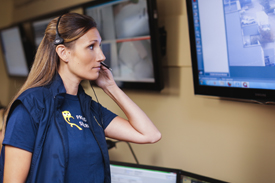 Book An Appointment Today
Real security takes more than just an alarm. Our security professionals will show you how to five-minute proof your home or business so that you get the most out of your security investment.
Book Appointment