Installation Service
Provident has assembled a first class team of professional Alarm Technicians who install the latest alarm, video and access control systems. Whether you are looking to simply switch your existing alarm to Provident, or are looking for a custom designed and integrated system that will work seamlessly with every other system in your home, we can do that!
We've been designing and installing custom systems for nearly two decades. Our team has the experience and skill required to complete the most demanding of installations.
Whether you need us to simply re-program your existing alarm system, add a few devices or completely re-build it, trust Provident with doing it properly and cost effectively.
If you are building a new home, Provident can provide a seamless service from design, engineering, installation and programming. A properly designed system takes much more than just a Technician on site to make it work. It takes a multi-disciplined team with years of experience.
As a true full-service security company, Provident does not contract out any part of your installation. When you call Provident, you can be sure that it will be our own team members who will be showing up at your door.
Our technicians are factory trained for each of the manufacturers products that we sell and install including Leviton/HAI, Honeywell, Hirsch Identive, Keyscan and VideoIQ to name a few.
Call us today at 604.664.1087 to schedule a visit from one of our expert security consultants who will help you figure out the most cost effective way to maximize the security of your home or business.
Installation Services
Provident has assembled a first class team of professional alarm technicians who install the latest alarm, CCTV and access control systems.
Read More about how installation works and what we can do for you.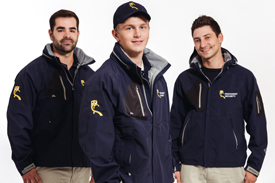 Monitoring & Response Services
The most important reason for installing an alarm system is to generate an immediate response.
Read more on the intrusion detection monitoring services we provide.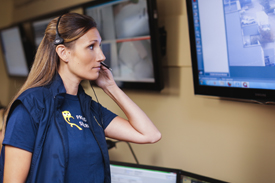 Book An Appointment Today
Real security takes more than just an alarm. Our security professionals will show you how to five-minute proof your home or business so that you get the most out of your security investment.
Book Appointment