Mobile Applications
Virtually every system that Provident installs has the ability to be managed and controlled by your tablet or smartphone.
Extend the value of your Provident AutoPilot, Intrusion or Automation system by being able to control everything from the palm of your hand, no matter where you are on the planet.
View Cameras
View every Provident installed camera from the palm of your hand, anywhere in the world. For Provident Verify or Trespass clients, you may also decide that you would like to receive live video alarms from your property at the same time we do, on your iPhone or iPad. We can do that.
Lock or Unlock Doors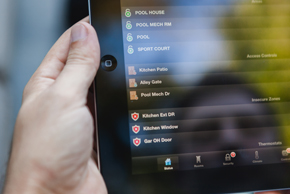 View the status of every connected door or gate on your property. Click to open the garage door or back door to let someone in while you are out of town, or use your iPhone yourself rather than carrying a key to get into your home or business.
Arm or Disarm your Alarm
Take complete control of your security by being able to arm or disarm your alarm. You can also bypass zones as well as perform virtually every other function that you could do at home in front of your keypad.
Adjust the Temperature
Did you forget to turn off the heat after you left your Whistler home? Or would you like to turn the heat up in advance of your arrival? Integrating thermostat controls into your Provident system can be simple. The first time you use it, you'll wonder what took you so long to get it integrated in the first place.
Control your Stereo
Control every audio zone on your property, select the source and adjust the volume all from your iPhone or iPad.
Installation Services
Provident has assembled a first class team of professional alarm technicians who install the latest alarm, CCTV and access control systems.
Read More about how installation works and what we can do for you.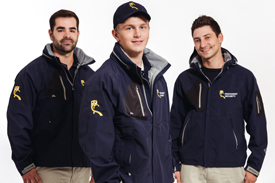 Monitoring & Response Services
The most important reason for installing an alarm system is to generate an immediate response.
Read more on the intrusion detection monitoring services we provide.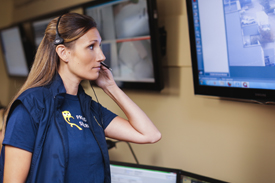 Book An Appointment Today
Real security takes more than just an alarm. Our security professionals will show you how to five-minute proof your home or business so that you get the most out of your security investment.
Book Appointment