Provident TRESPASS
Detect a burglar while he is still just thinking about breaking in
Provident Trespass is a proactive video monitoring service that turns a regular security camera into an intelligent motion detector. Using sophisticated video analytics, Provident Trespass distinguishes between humans, vehicles and boats and creates alarm events based on their specific behaviour.
Click on the video below for a quick overview of how Trespass works:
Rules-Based, Proactive Video Monitoring
Provident Trespass allows you to create rules that, if broken, send a live video alarm to Provident's Kerrisdale Operations Centre. Provident Trespass can be configured to send video alarms for almost any activity that you are trying to detect. For example:
anytime a person attempts to follow behind a car through a parkade gate;
if someone climbs over your backyard fence rather than using the gate;
if someone lingers beyond a preset time in front of a store window during specific hours of the night;
anytime someone approaches a hottub or pool from an unauthorized direction;
if a car enters a specific area during a particular time frame.
If you need to detect specific behaviour on your property, Provident Trespass provides the earliest possible detection.
Provident Trespass is the most effective way to use security cameras.
Rather than simply providing evidence of a crime after the fact, Provident Trespass detects suspicious activity and sends immediate video alarm signals to Provident's 24/7 Operations Centre.
Easy Installation
A Provident Trespass system can be easily installed. Unlike a traditional camera system that requires a separate digital video recorder, Provident Trespass only requires an internet connection, making installation much simpler.
Utilize your existing cameras / Upgrade to Trespass
Already have a camera system? Maximize the value of that investment by adding Provident Trespass. We can utilize your existing cameras and implement Trespass rules, event detection and recording with almost any quality of camera.
Fewer False Alarms
Provident Trespass utilizes the most sophisticated video analytics technology available. Automatically determining if the motion from your cameras are being created by a vehicle, boat or human, Provident Trespass turns a camera into an intelligent motion detector.
Irrelevant motion from dogs and other animals, wind, rain or snow are all automatically ignored. Provident Trespass generates specific alarm signals based upon specific behaviour and actions.
View your cameras on your smartphone
Whether we're installing new all-in-one HD Trespass cameras or simply upgrading your existing cameras (no matter how old they are) to a Trespass system, you will be able to view your cameras 24/7 on your iPhone, iPad, Android, Blackberry or any other web enabled device.
Installation Services
Provident has assembled a first class team of professional alarm technicians who install the latest alarm, CCTV and access control systems.
Read More about how installation works and what we can do for you.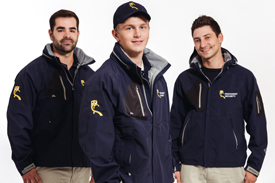 Monitoring & Response Services
The most important reason for installing an alarm system is to generate an immediate response.
Read more on the intrusion detection monitoring services we provide.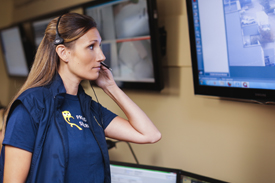 Book An Appointment Today
Real security takes more than just an alarm. Our security professionals will show you how to five-minute proof your home or business so that you get the most out of your security investment.
Book Appointment