Provident VERIFY
Provident Verify gives your alarm system eyes.
Seeing is believing. Using colour, high resolution cameras integrated with your Provident alarm, Provident Verify takes the guess work out of figuring out what caused an alarm. In real time.
Click on the video below to see how Verify works:
In the event of an alarm, two video feeds are immediately sent to Provident's 24/7 Operations Centre along with each alarm signal. One feed shows a live view of any connected cameras while the other shows a recorded clip starting approximately five seconds before the alarm tripped.
Verification means faster Police response times
98% of alarm signals tripped every year are false. User error accounts for the bulk of those false alarms. As a result, Police Departments throughout North America have adopted either non-response or verified response policies. In Vancouver, the average VPD response to an unverified alarm is 2 hours and 6 minutes. In Whistler, the RCMP will not respond to alarms at all.
Provident Verify solves that problem.
Provident Verify allows us to determine exactly what caused the alarm and to be able to dispatch the Police to a verified burglary in progress.
Clear, crisp video day or night
Even if you turn all of your office lights off at the end of the day, Provident Verify will send clear video footage using built-in infrared sensors. We'll be able to see exactly what tripped your alarm and coordinate the appropriate response immediately. No guess work.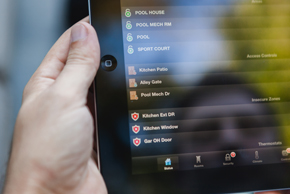 Full iPhone, Blackberry & Android Access
In addition to significantly increasing the value of your alarm monitoring service, Provident Verify also allows you to view any connected cameras from your iPhone or laptop.
An easy add-on to your existing alarm that won't cost a fortune
Getting started with Provident Verify can be as low as $1,800.00 for a three camera installation and system integration, and $50.00 per month.
Installation Services
Provident has assembled a first class team of professional alarm technicians who install the latest alarm, CCTV and access control systems.
Read More about how installation works and what we can do for you.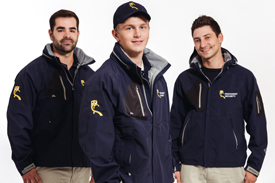 Monitoring & Response Services
The most important reason for installing an alarm system is to generate an immediate response.
Read more on the intrusion detection monitoring services we provide.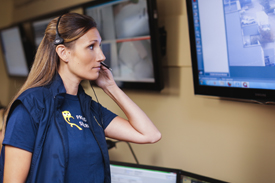 Book An Appointment Today
Real security takes more than just an alarm. Our security professionals will show you how to five-minute proof your home or business so that you get the most out of your security investment.
Book Appointment